BRANDING & PACKAGING
Dietary Supplements Company
Project Description
Design brief: Create a brand and packaging system for dietary company to sell to a mostly female audience.
Create a brand for new company which included: logo, stationery, illustration, packaging, brochure, and jewelry design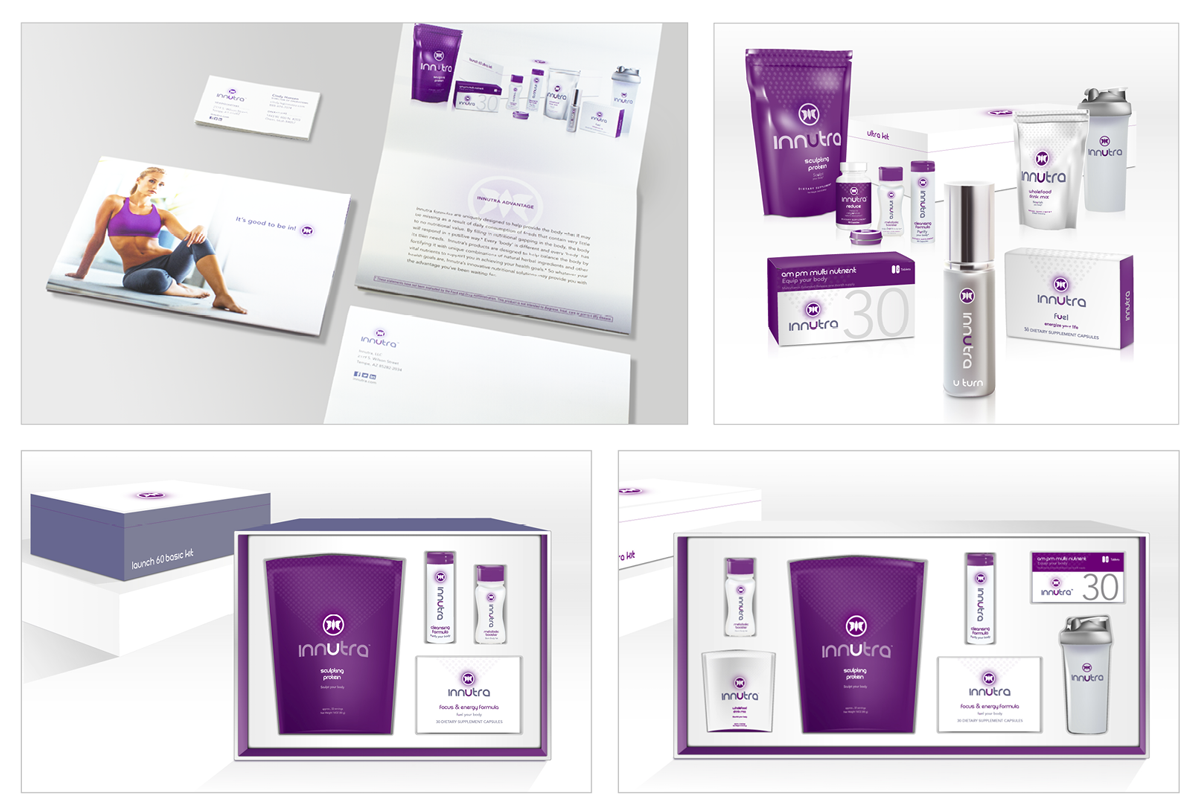 Innutra
Summary of work
Brand creation
Illustration
Packaging
Stationery
Brochures
Jewelry
---
About the Client
Innutra is a brand that was looking to disrupt the dietary industry by target-marketing consumers with dietary products by way of marketing and sales tier program.
The Challenge
Innutra understood that their clientele was mostly female and unlike other similar brands didn't want to be a sports neutral brand. Therefore, they wanted to have a powerful looking feminine brand. The mission was to be on the forefront of nutritional science to battle obesity and a the while maintaining overall health.
The Solution
Create a powerful brand icon utilizing a magical color scheme that promises to deliver a transformation a person's physically and mentally state to a renewed healthy one. The icon was developed in such a way that it could be replicated as a lapel pin for the members to earn.