BRANDING & PACKAGING
Coffee Roaster
Project Description
Design brief: Create a fresh new looking coffee brand. To the right is an image of their four different flavor profiles: medium, house blend, dark and decaf. The brand has many packaging systems for gifting as well as fundraising.
Photography, R&D: objectives and goals, competitive audit, stakeholders, target audience, linear and non-linear research. Deliverables: Logo & brand creation, Photography, packaging, stationery, brochure, advertisements, event design and furniture design, coffee shop design and website design and maintenance.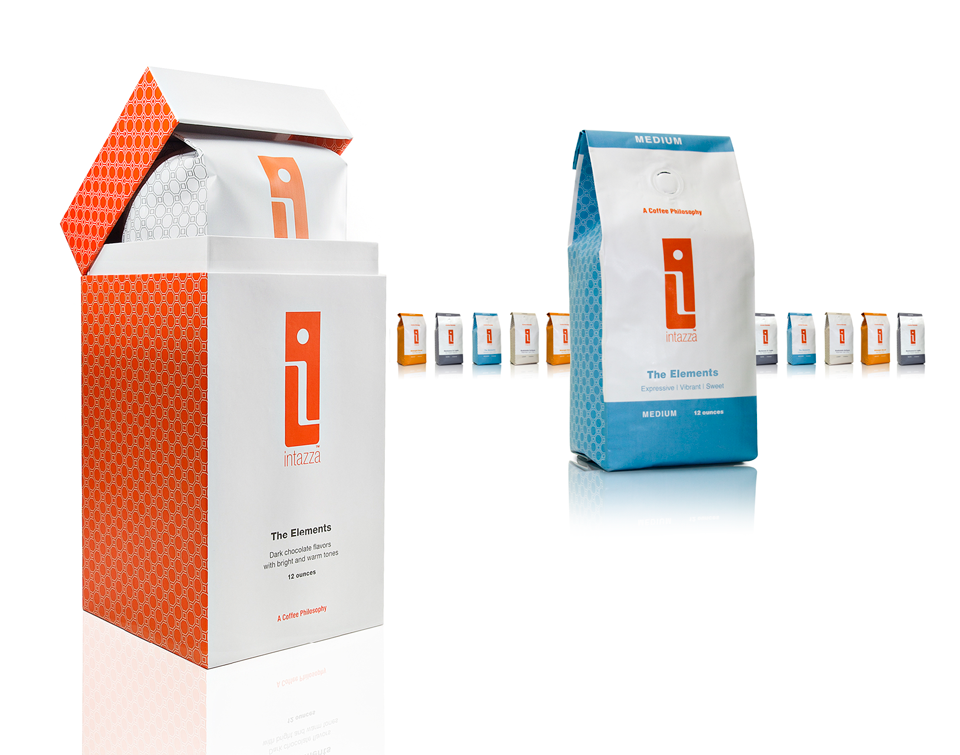 Intazza
Summary of work
Brand creation
Photography
Packaging
Stationery
brochures
Advertisements
Furniture design
Coffee shop design
Website
---
About the Client
Intazza is a coffee roasting company serves consumers, restaurants, hotels, and resorts freshly roasted coffee and tea blends. They are known for going beyond the scope of roasting top-shelf beans but also cater to those who are in need of coffee shop development, coffee cart catering, private-labeling, and in-room coffee.
The Challenge
Intazza has many different levels of clientele. From the consumer to small businesses to large scale hospitality. Keep the brand fresh and current to its clients and customers all the while helping Intazza develop new products and sales tools.
The Solution
Create a simple brand that was modern that could be a visual disruptive, standout product all the while presented within many different environments from hotels, to coffee shops.