BRANDING & UX/UI DESIGN CAMPAIGN
Event Entertainment
Project Description
Create a brand for a local event. The design brief required:
R&D: objectives & goals, competitive audit, target platforms, stakeholders, target audience, personas, linear and non-linear research, word list, controlled vocabulary, sales data research, and SWOT.
Assets: mobile flow scenario, App wireframe flow, mocked up final App, website, logo, poster, postcard, t-shirt, one-color flyer, and tickets
ORDER OF SIGNIFICANCE
UX
ILLUSTRATION
PRINT DESIGN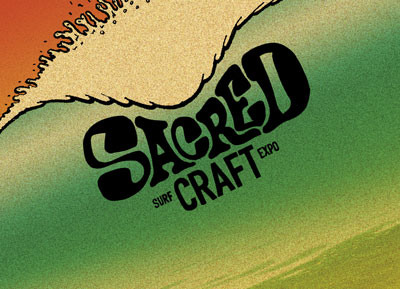 Project Overview
Sacred Craft Surf Expo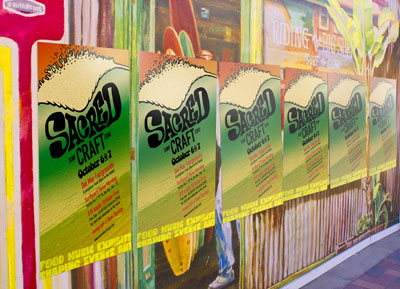 Work Summary
Brand Research
Strategy
Logo
Website Design
Mobile Apps
Poster
About the Client
The surf event happens once a year in the summer or fall. The event is the only surf expo in the San Diego area. It brings together the local surf community to enjoy the history, current trends and the future of the craft of making surfboards and all that encompasses the sport. The new comers to the event are clothing manufactures.
The Challenge
Sacred Craft has never been branded before. Those within the industry put the event together. The challenge was to find a perspective that embraces the history of the sport while looking current.
The Solution
Authenticity and fine art/graphics is a common theme within the sport and has been that way since the early 60's. The logo fulfills both the old and new. Not having a past brand to reflect on its successes and failures opened a lot of possibilities. The biggest challenge was bridging the gap between the wide audience from adolescence to seniors The colors reflect the colors of the California water and the west coast sunsets.